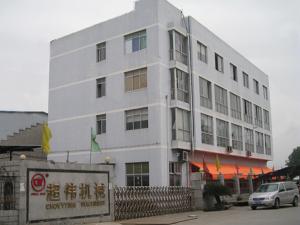 Chovything Machinery Co. Ltd. is a professional plastic bag making machine supplier in China, with the capability of providing a whole set of bag production solutions from masterbatch making to bag forming. We offer a wide variety of machines including bag machine, blown film line, slitter rewinder, granulator, flexographic printer, film laminator, bag hole punching machine, etc. These bag making equipment and auxiliary equipment can totally meet the requirements of different class customers.
If you have occupied a stable share in local bag market and need to expand production capacity just in time, Chovything will offer you the most appropriate bag making machines and help you rapidly choose what you really need. We guarantee our plastic bag machines have the optimal quality and compatibility that you prefer, enabling you to easily handle supply and demand problem in bag market.
If you are a just founded bag maker and start to step into the local bag market that, you think, has huge potential, Chovything is here to supply you the ideal plastic bag making machine that is in line with your purchase budget and development strategy. For example, if you have sufficient fund and pursue long-term development, we will recommend you to choose our complete set of solutions. If your budget is limited, we can also provide specialized solution for you based on your bag types, purchase cost and local market trend.
If you are an agent of bag making machine and related products, and are integrating resources to better exploit the market of this industry, Chovything will be your preferred choice. Located in China, we supply superior plastic bag making equipment and other plastic machinery that can bring you more benefits while providing reliable quality as compared with those made in Europe and USA.
80% of our bag making machines is exported to countries in North America, South America, Oceania, Middle East, Africa, etc. We have dedicated agents in countries such as Egypt, Sudan, Argentina, Chile, South Africa, Yugoslavia, Sri Lanka and more. And, we have cooperated with the agents in Egypt, Sudan, Argentina and Chile for more than 5 years.